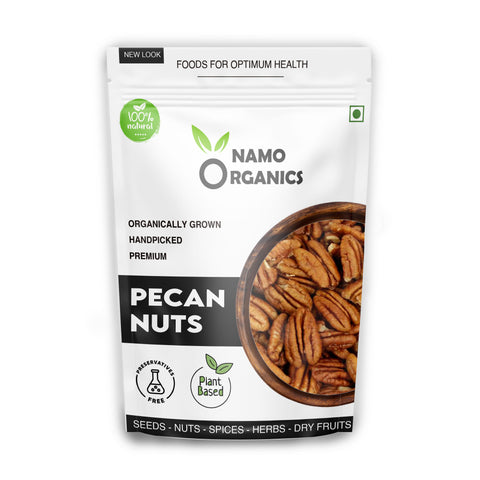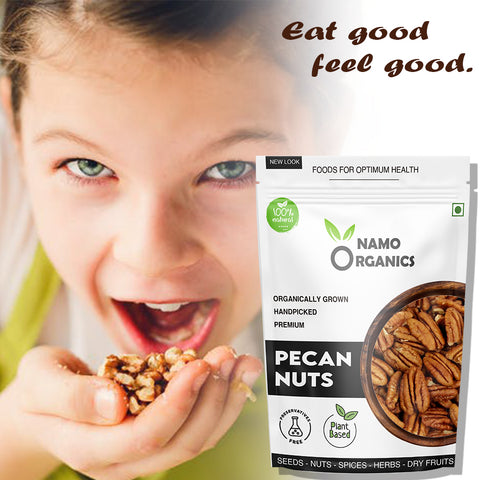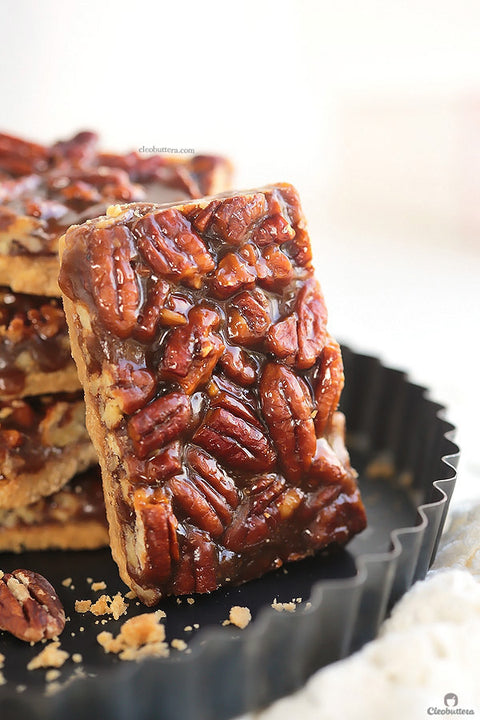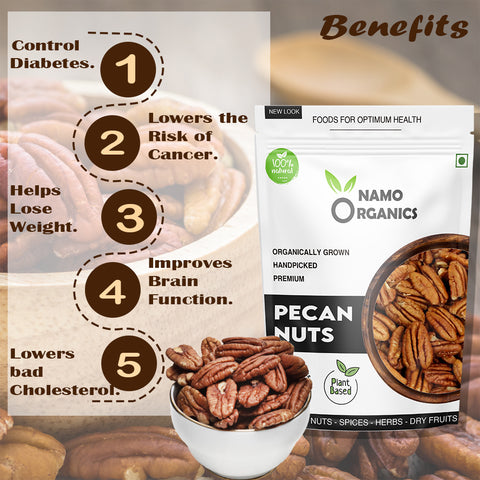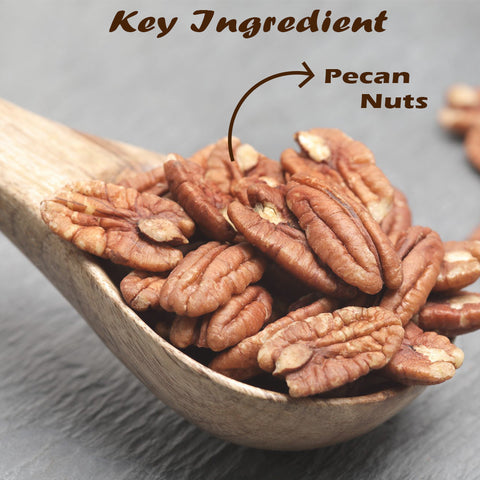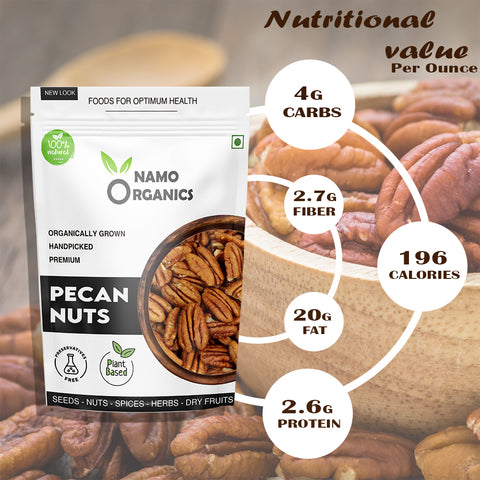 Namo Organics
Namo Organics - Pecans Nuts - Organic Mexican Pecan Nuts - Premium Dry Fruits
Rs. 409.00
Rs. 999.00
you save Rs. 590.00
- Pecans contain more than 19 vitamins and minerals " including vitamin A, vitamin E, folic acid, calcium, magnesium, phosphorus, potassium, several B vitamins and zinc.
- Pecans are heart-friendly nuts, high in fiber and taste absolutely delightful!
- Can be used in baking, making pies, in trail mixes, as a healthy snack.